Local. Knowledge. We've been working on this concept for some time now. A play on words that represents the depth of experience we collectively and individually bring to Team La Kooki. Glenn says it's all about the punctuation, a.k.a. the details. He's onto something. Our Boya Chardonnay was the first release of our Local. Knowledge. series, with a story of its own. Here we focus on cabernet sauvignon and the release of our 2020 Local. Knowledge. Cabernet Sauvignon, recently awarded 94 points by Erin Larkin at Halliday Wine Companion.
Margaret River Cabernet Sauvignon was always going to feature at La Kooki but it took 23 years for us to arrive at that space – we have differences of opinion and preferences of fruit but always respect for each other's integrity that contributes to the choice of vineyards we source from, who we work with in those vineyards and when to pick – possibly the most important decisions in bringing a cabernet together. Just quietly, Glenn also has a formidable reputation when it comes to Margaret River cabernet, it's hard not to be overwhelmed by this – I guess when you've woken up with the man for nearly 25 years you realise he's human too. One thing that we are both aware of are the opportunities we have to see a lot of vineyards, and taste a lot of fruit, throughout Margaret River; a privilege that provides great perspective. It's easy to clock up 10,000 steps a day during vintage walking rows, getting the feel of a familiar paddock's response to the season or exploring a new patch. We both love this about our jobs.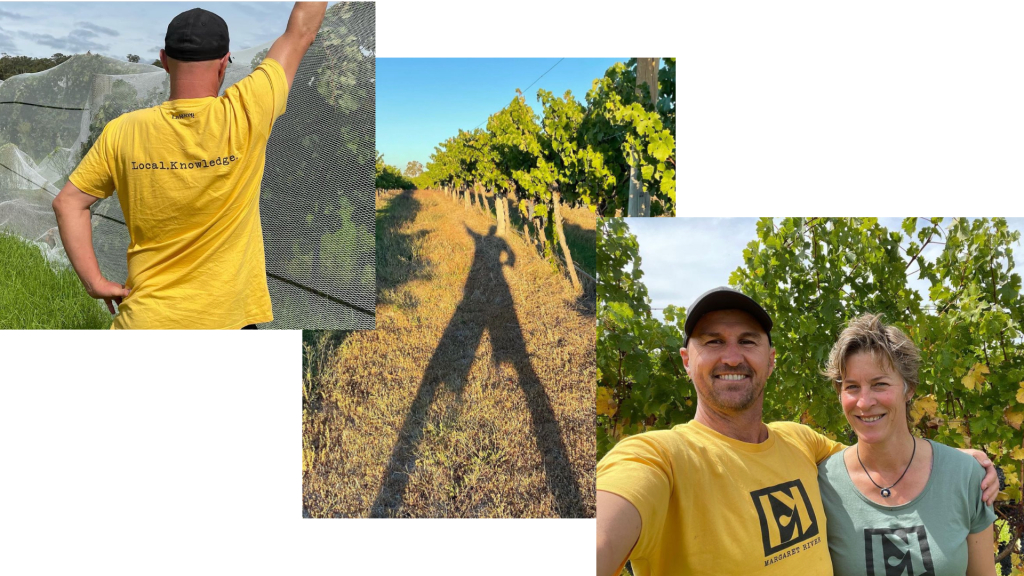 In the Capes we trust!
I love this time of the season, April, the final home-run stretch for vintage. You can see the light at the end of the tunnel but with the most important parcels of fruit yet to come. There's something unique about this country we live on, anchored north and south by Capes Naturaliste and Leeuwin respectively, surrounded by ocean to our west. You wake up every morning, checking the weather forecast, gauging the nuanced changes that can be the difference between a cold front, or northerly trough, delivering no rain or 50 mm. It can get hectic but Margaret River's 2020 season is considered amongst one of the best; low yields, warm, sunny conditions, and good marri blossom, which helps keep the birds (especially silvereyes) distracted! A very good year for cabernet with an opportunity presenting itself in the way of a small parcel of fruit from Rosa Park Estate, located east of Margaret River townsite. A beautiful vineyard, the cabernet is elegant with concentrated flavours and fine, long tannins. Knowing the pedigree of this site, when doing the vineyard rounds, Glenn came across another block in the warmer, northern regions of Margaret River that would complement it well. I got the call to come and check out Paganin's Vineyard, which had a lot to offer in 2020 – deep colour and vibrant flavours. So when the confluence of time, place and relationships present a Cabernet opportunity; take it!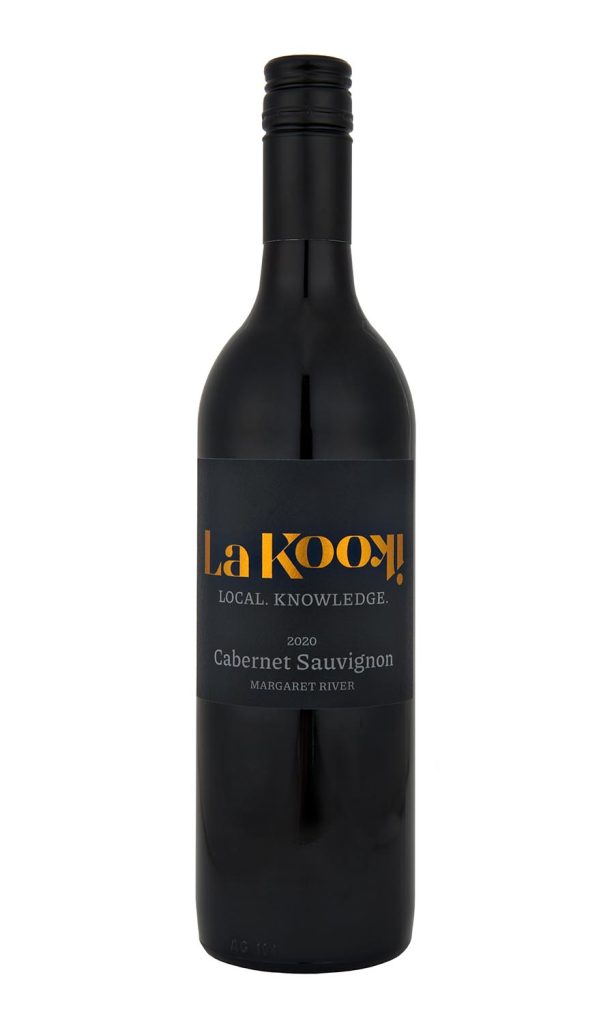 Team La Kooki's first release of Local. Knowledge. Cabernet Sauvignon represents a medium bodied style – we wanted it to be eminently drinkable in it's youth with fine structure and concentration of flavours that will give it longevity for years to come. Our winemaking is pretty simple, get it right in the vineyard, and don't screw it up in the winery. Not many toys in our toolbox so the vineyards are always key, playing to their strengths, with careful cap management, lots of air during fermentation and not overthinking it. Not especially kooky but we're not about that with Cabernet.
Local. Knowledge. Enjoy the experience.