Origins…
Born out of a need to have a creative outlet where we have license to do as we please La Kooki set seed in 2003.
Opportunities, personalities, and local knowledge shape our journey.
Welcome to our interpretation.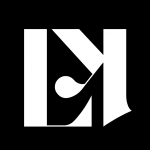 Local. Knowledge.
Team La Kooki.
The full brief on how we both fell into winemaking and then met is a fun read and at the core of it is a shared love for the Margaret River region. There are few places in the world where you can have your cake and eat it: family, surfing and winemaking. Without doubt, after travels around the world, we both agree, that place is Margaret River. 
With shared passions for growing grapes and making wine it was inevitable that we would do something together. Mrs Kooki wanted to create something of their own. Mr Kooki was always keen to do something outside the box. We both wanted to make eminently drinkable wines that were a little bit kooki, drawing on our combined wealth of experience, long relationships with fantastic growers in Western Australia, and local knowledge.
Our m.o. became opportunity, locality and personality, capturing true expressions of unique sites, keeping production small. La Kooki's first wine was produced in 2017 when, as opportunity would have it, great relationships and amazing fruit grown in unique locations came into our hands….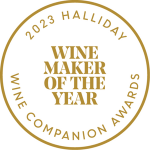 Mr Kooki, aka Glenn Goodall, was named Winemaker of the Year by the prestigious Halliday Wine Companion Awards in 2023.
"La Kooki definitely helps us (both) experiment & become more confident winemakers so here's cheers to all the people who contributed to this win."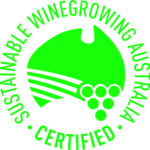 In 2023 La Kooki became a certified member of Sustainable Winegrowing Australia. We care about the impact we have on our planet, our home, and this is our first step towards making a difference with continual improvement environmentally, socially, and financially. Since 2021 we have bottled all our wines into light weight glass (less than 420 g) and from the 2023 vintage we are proud to have three wines made from fruit sourced from Sustainable Winegrowing Australia certified vineyards. It's what's inside the bottle that matters. We are excited and proud to bring you two of these wines in our new releases below.
Join us on insta!